This article is a stub. You can help the Guardians of Ga'Hoole Wiki by expanding it.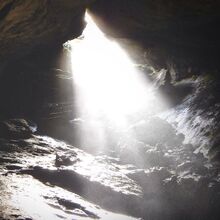 Moon scalding is what Soren and Gylfie had to endure in St. Aggie's. Moonlight bounced off the walls of a chamber they were in and would have completely destroyed their will if they hadn't survived with the legends of Ga'Hoole.
It is a more advanced form than moon blinking, in which owls are placed on a special chamber, and moonlight would bounce and intensify off the walls directly into an owl. It is a much more destructive way of moon blinking. It is rarely used, only when the St. Aggie's patrols find an owl that isn't moon blinked, or when the owls recieve information about the eggorium or the hatchery. Many believe it to be impossible to resist. However, it can be resisted with the legends of Ga'Hoole.
As Soren began to feel the power of moon scalding, his brain became filled with legends of Ga'Hoole. Soren realized this could be used to block the effect from the gizzard. This information was later passed to the chaw of chaws.